Photo Gallery: SFR 2004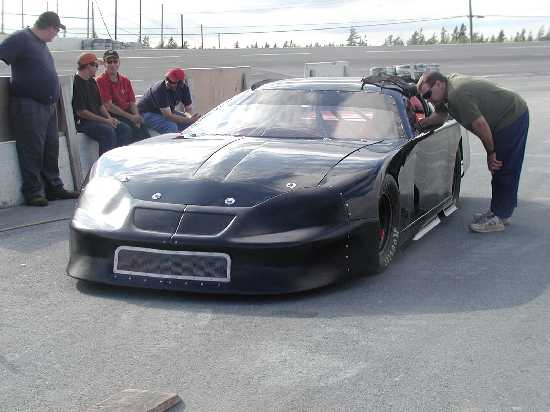 July 29, 2004: A new era for SFR Racing as Shawn Turple gets ready to make his first laps in Scott Fraser's racecar.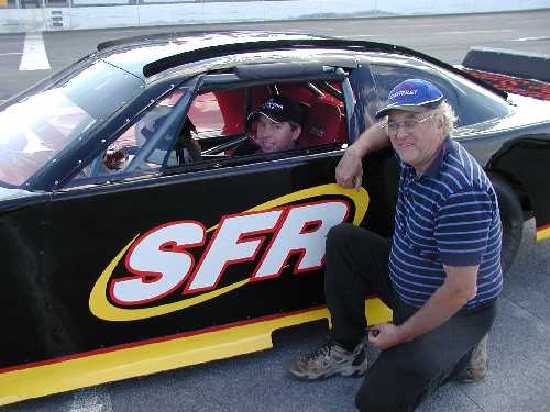 August 1, 2004: With the racecar now lettered, Frank Fraser poses for a photo with driver Shawn Turple.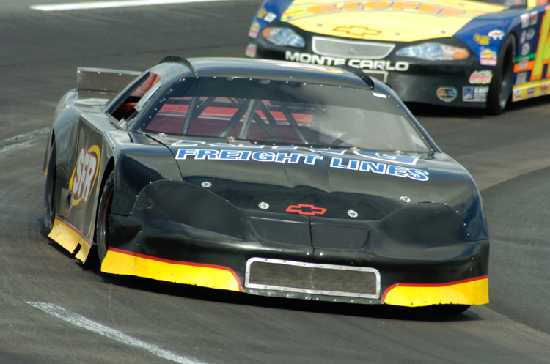 September 5, 2004: The SFR car at the NBIS 250.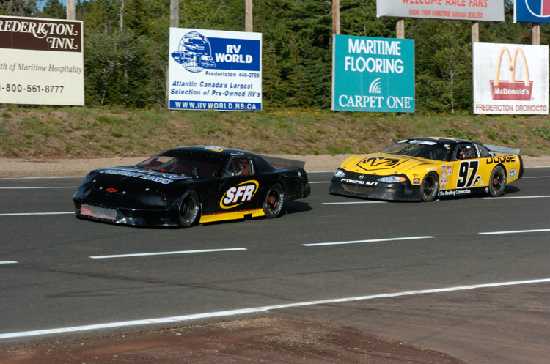 September 5, 2004: Two of Scott Fraser's creations taking laps at NBIS: his 2003 ride (SFR) with Shawn Turple behind the wheel and his 1996 ride, the 97f with John Flemming behind the wheel. The 97f is the same chassis on which Scott Fraser won 12 of 15 features in the 1996 MASCAR Tour.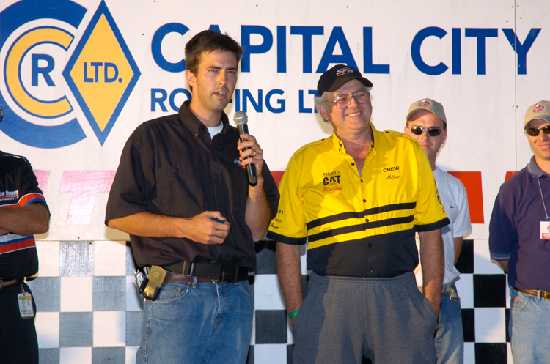 September 5, 2004: Chris Johnson, co-owner of NBIS, presents Frank Fraser with the 2003 NBIS 250 championship ring that Scott Fraser earned.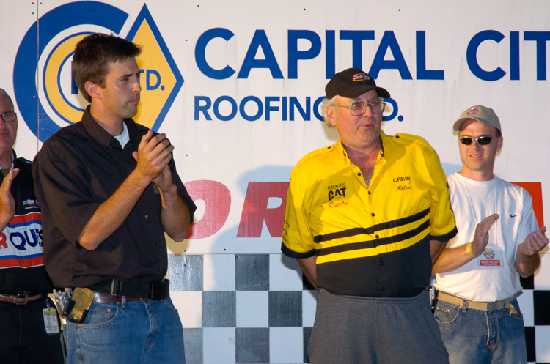 September 5, 2004: Taking a few deep breaths before saying a sincere "thank you" to the crowd.


Home
Biography
Racing Career
Photo Gallery